These devotional books for women are the best devotionals on the market. Don't we all want to find a better relationship with the God of our understanding?
Devotional books are a resource we can all use to develop our closeness to God and inspire us in our everyday lives.
*This page contains affiliate links to products that I recommend.
If you purchase something from this page, I may receive a small percentage of the sale at no extra cost to you.*****
Don't forget to share this post! Thank you so much!
A daily reading based on scripture and God's guidance starts a day well. We all need to remind ourselves of God's love and power and to right-size ourselves in comparison to His mighty strength.
This article " The best devotional books for women" is the result of our extensive research.
However dark our lives may seem, however impossible our struggles become, a daily connection with God can change our perspective on our day and our lives.
What is a Devotional Book?
So, how can a devotional book help us, and what is one? Quite simply, it is a book that offers a short, inspirational reading that takes minimal time to read that offers us an easy way to welcome God into our day and can inspire us to live our day as He wishes us to.
Devotional books are a perfect way to start the day. They give us a new perspective on our day and our purpose.
By starting the day with God at the center of our thoughts, we can be inspired to live according to God's will rather than our own.
We may not have time to pick up the Bible every day, but using a devotional book is a simple way to connect with the scriptures in a user-friendly form.
Taking a few minutes to read a devotional book can make the difference between a day going well and not.
By remembering God's love and guidance, we feel more protected and supported which gives confidence and encouragement in any situation.
Also Related: 12 Proven Ways to Trust God Completely.
Daily Devotional Books for Women.
If you are looking for daily devotional books for women to last you throughout the year, then this is it. Joyce Meyer provides you with the chance to bring God closer into your daily lives.
You can use these devotions to invite God into your day every morning. By reading and internalizing the promises of God, you will overcome the struggles in your life.
You will build up your hope and rise above material needs. Importantly, you will learn what it means to live according to God's plan for your life.
Trusting God day by day is definitely going to bring you closer to God.
Live A Victorious Christian Life
There are times when you might feel like God is far away. That happens when you forget that you are truly "embraced".
Through the 100 devotions in this book, you will know that God has you in His hands always. You will be reminded that God made you in His unconditional love as shown by His sacrifice on the cross.
Imagine God was ready to lay down His life for us, sinful people. There is no better show of unconditional love than that? Instead of feeling bitten by life's struggles, you ought to feel loved by God.
You should experience and feel the security you find in His love.
Do you often feel lonely and unloved? This book will encourage you to listen to the word of God. You will become more confident by learning about God's example.
Importantly, God will guide you through the difficult times of your life. The book is written by different women to inspire you by reminding you of the love and power of God.
You will be blessed when you remember that God is always with you and has answers to everything. It is the best women's devotional book to remind you that God is always with you and never leaves you.
Here is another book to give you a devotional for 365 days. When you wake up in the morning, it will remind you of the unshakable love of God.
The book will help you to build your faith and to live according to God's will. Christine Caine helps to identify with her struggles. She shows you it is possible to find comfort in the scriptures.
After reading this book daily, you will be able to rely on God forever for guidance and love. With God, you get the support and protection you couldn't find elsewhere.
You will find an easy way to build your faith in God.
How about reading inspirational quotes from the gospel just before starting your day? You will gain new morning mercies and inspiration to go through the day from Paul Tripp's book.
The main theme of the book is the importance of connecting with and relying on God. It is the easiest way to be happy and fulfilled. You will know that he is with you in your struggles.
That God understands what you are going through and has a bigger, sure, better plan for you. Paul Tripp gives you the opportunity to tap into the teachings of the Gospel of Jesus.
You will access the love and strength of God through his word and tap into his love and guidance.
There comes a time when you lose all joy in life. You feel like there is no reason for you to go on. With the best women's daily devotional, you should easily overcome the darkness with joy.
In this book, Joy Warren suggests ways to find joy in your life. She points you to where and how to find joy.
Importantly, she reminds you that you cannot be joyful automatically, but you have to "choose joy". It doesn't matter the worries, trials, and struggles affecting you.
This book is going to inspire you and teach you how to find and maintain joy in your life. Given each of the devotions lasts only three minutes, you will find time to spend with God.
You will never again say you are too busy.
If all you have is a few minutes in a day, you need short, precise devotions to quickly gear you up. Debora M. Coty has broken these devotions into three.
In the first minute, you will read a verse or two from the scripture. That is followed by a devotional and prayer for inspiration on connecting with God.
With these short, precise devotionals, lack of time is not an excuse. In just three minutes, you will invite God into your life and stress out of it.
You will find the book easy to read no matter how busy your life is.
One of the best devotional books for women set out to show you how to become the best you can be. Joyce Meyer reminds you that you were created perfect and unique in all aspects.
Comparing yourself with other people can make you feel less confident. What you need is to forge your own unique path with the guidance of God.
Instead of being held back by emotional baggage from the past, learn to live in the present. Also, there is no need to keep thinking about the future.
You will learn how to live confidently in the love of God. Daily for one year, your life shall be filled with joy, confidence, and inspiration.
This is the second of the devotional prayer books for women. It is meant to guide and inspire you in a humorous, light-hearted way. Get ready to laugh at yourself and life in general.
However, the main purpose of the book is to provide you with peace through unfettered faith in God. That way, you will navigate trials and get inspired for your daily life.
The author has used simple, understandable language. She uses anecdotes from everyday life to show you that you are too blessed to be stressed.
You will definitely identify with most of the examples she has used in the book.
Also Related: 7 Benefits of Meditating on the Word of God.
Do you long for peace in your life? If "yes", then you should read this book. It strives to teach you how to find peace regardless of your situation.
By reading a devotion daily for one year, you will build your relationship with God and find peace. The book reminds you to have daily prayer and meditation.
You will read relevant scriptures, devotions, and prayers every day. You no longer need to take time sifting through the bible for scriptures.
The simplified devotions will reduce the length of time you need to connect with God. It provides scriptures to inspire you to live a more fulfilling life and get closer to God.
As you go through the day, God's grace will bring you peace and reassurance.
Many women get so busy with the things of life that they are likely to forget about God. When the cares become too many, people tend to forget prayer and intimate time with the maker.
With the one-minute devotions for women, Carolyn Larsen wants to change that. She has written that book in easy-to-read, everyday language.
No matter how busy your schedule is, finding a minute a day to spend with God shouldn't be impossible. It could be soon after waking up in the morning or before you go to bed.
After reading this book, you will be able to go through the rest of your day worry-free.
Every woman finds herself in a place where all she wants is to hear from God. Perhaps you have reached a crossroads and you want God to give you direction.
You want to know where to go and what to do. In this book, Priscilla Shirer gives you devotions to take you through 90 days of a difficult period.
It is one of the best devotional books for women looking for insights from scriptures to guide them in life. The author uses experiences from her own life to inspire you.
After reading this book, you will feel less discouraged, pressed down, or confused. You will get a daily devotion and a question to apply what you learn to your life.
In fact, some reviewers have said your life will not be the same after 90 days.
Sarah Young's book is undoubtedly one of the most popular across the world.
Thousands of people have bought and reviewed this book, but that isn't the reason we are featuring it here.
The book aims at guiding you into the calling of Jesus for your life.
It will point you to the will of God for your life and show you how his right hand is guiding you through it all.
Encourage, teach, and urge you to please your maker through your life. It is the best women's devotional for wives looking to be fed on a daily basis.
You only need to go through the subject index to find scripture and devotional topics for prevailing struggles.
Without trying hard, you will feel the presence of Jesus and appreciate Him feeding your soul and resolving your problems.
It is hard for women with babies to find time for God. With all the work around the house and a baby vying for your attention, you need a devotional book.
That is what Karen Ehman and Ruth Schwenk set out to achieve through this book. They want to help moms with long to-do lists and kids to find time to spend with God.
Admittedly, it can be hard to care for children and do household chores at the same time. Thus, getting some assurance and encouragement will take you a long way.
You will be exposed to concise, powerful devotionals for everyday living. There are 100 devotionals to take you through three or more months of the year.
If you aren't buying it for yourself, then present it as a gift to a mom you know.
Married women need a daily word of encouragement to take them through tough times. Struggle in marriage is real.
You could be passing through a rough patch, a time of silence, or an unexplained withdrawal from your partnership.
We present the best devotional prayer books for women having marital problems. It includes prayers you can use to speak over your marriage and husband.
You will find it useful no matter how long you have been a Christian. You may want to read the devotionals one after another or to pick topics that address specific issues in your relationship.
The book will give you the wisdom to navigate through the toughest marital problems daily. You may want to buy it as a gift to a friend or relative who has just begun the marriage life.
How about a coffee break in the presence of God? This book provides every woman with what she needs to start off the day on the right note.
It is the best devotional book for women with busy lives, but who wish to spend time with God every morning.
You will get exposed to a short, thought-provoking, devotional that enables you to reflect and think about life. The messages in this book are also easy to apply in your life.
Leah Whitton and Jessica Casarez provide you with personal stories of the tragedies and triumphs in their lives. The good thing is that the stories are relatable and easy to apply in your own life.
Are you a woman in your teens or 20s? We have the perfect devotional to take you through the formative years of your life.
The book covers topics tailored to meet the needs of young women no matter their stage in life. You will be exposed to topics such as bullying, dating, patience, self-worth, social media, and so on.
The devotionals aren't meant for reading in any particular order. So, it is up to you to decide which one you want to start with.
You will read a verse from the scriptures, a devotional, and lines on which you can make a daily journal. Here, you can make notes as you get inspired by the devotional.
When it comes to experiencing triumph in their lives, women need to learn from the 52 women in the bible.
This devotional provides examples of the women mentioned in the bible, their struggles, and triumphs. It is one of the best devotional books for women looking for practical examples to follow.
You will learn about the importance of exercising your faith and courage. No better way to be inspired than by reading how these women survived through different types of life's challenges.
You will enjoy the stories of the women together with a timeline for each one of them. That's in addition to learning about all the important women in the life of Jesus.
You will learn how to slow down and focus on the unfailing love of God.
To find God, you have to intentionally chase Him every day. This 30-day devotional is designed to give you a passage from the scriptures and reflection points for each day.
You also get questions that make it possible to ponder about other aspects of your pursuit of God. There is no better way to take a deep plunge in the word of God.
Importantly, this is the best women's daily devotional to grow closer to God. Through it, you will learn how to fully depend on the direction of God for your daily life.
You will realize that there is nothing as good as continuously pursuing God. Jarred Wilson writes this book in a simple, easy-to-read language. There is no easier way to worship God.
Also Related: 12 Ways to Experience God Manifest Presence.
Every believer needs to know and live by the promises of God. It is about going further than believing in God and actually believing in God.
Beth Moore bases the book on Isaiah 43 and Hebrews 11, two verses from the Bible meant to grow your faith in God.
That makes it one of the best daily devotional books for women looking to build their faith. She explains what God's plan is for you – to work in your life so that you can fully trust Him in His promises.
Morning by morning, you will learn to take God at His word and grow a fresh, contagious, explosive faith. You will learn that God is who He says He is and that He can do what He says He can do.
Get encouraged that God can make you who He says you are.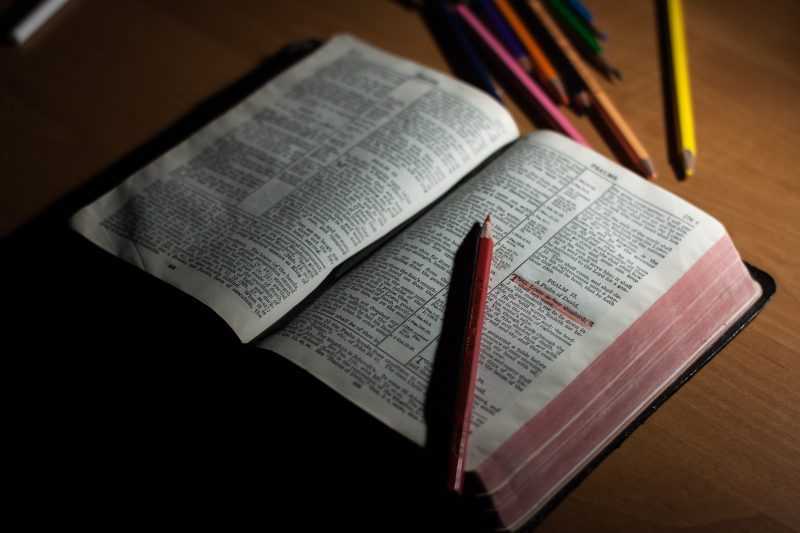 Here is another one of Beth Moore's devotional books. It is designed for use by women looking to have a close encounter with God day by day.
Reading this book will help you to tear down strongholds by saturating your mind with the word of God.
Previously published in prose format, the book has been broken down into convenient day-to-day devotionals. You can use it to seek God through unrelenting prayer directly from the Bible.
It will teach you how to pray using the word of God. It contains a lot of useful verses to help you focus your morning prayer.
Throughout the day, you will find yourself continuously meditating on the word of God.
The previous version of Made to Crave Devotional proved very effective when it comes to helping people achieve their weight loss goals. However, it had only 19 chapters.
In the latest edition, LysaTerkeurst has provided several daily devotionals to take your spiritual journey further. It provides the perfect roadmap to seeking God daily.
Just like the struggle to lose weight, the book introduces you to the battle happening in the spiritual realm. The book gives you spiritual insights on finding victory with your struggles with food.
You will find the scriptural references used in this book both hilarious and useful.
Before you leave the house in the morning, you need to be sure that God is with you. So, it is not enough to make coffee or to have a sumptuous breakfast.
What you need is new mercies each morning. The book provides several devotionals based on the gospel to encourage and energize you for the day.
It has a bible verse and devotional for each day when you wake up. In a simple, subtle way, you will encounter God just as you are leaving the house for work.
You will learn that God is with you always and that you should trust Him no matter what. With the word of God engraved on your heart, you will be able to glorify His name every day.
Women of all age groups will find this devotional to be very useful.
Who doesn't find Jesus worth emulating? In this devotional, you will spend 30 days with the Savior and get to learn from Him.
The devotional is based on Max Lucado's book: Just Like Jesus. The plan for each day is divided into four components: Listening, Thinking, Reflecting, and Speaking.
It is not your average devotional but a plan that exposes Jesus to your day by day. The book helps you to discover something fresh about Jesus and faith in general.
You know what? The more you learn about Jesus, the more you become like Him. It will challenge, strengthen, encourage, and examine your heart until you become just like the Savior.
It is the best women's devotional for personal meditation on the gospel.
The original book by John Piper was titled: A Godward Life. In the new edition, he has included more meditations than the original 120.
That way, you can experience the Word of God in a fuller way. In the additional meditations, he broaches current, controversial subjects like gay marriage and partial-birth abortion.
To his tough questions, he provides glaring, applicable, and practical biblical truths. It is a 350-page book meant to nourish you spiritually.
Your mind will be exposed to the truth and your heart to the grace of God.
In conclusion;
We have shared with you the best devotional books for women. These books are going to provide you with an easy, quick way to have a devotional at home.
If you have a busy life at work or even at home, having a book such as the ones featured here is a must. It is the best way to fix your eyes on Jesus and to go through the day guided by His word.
The good thing with the devotionals is that you can read them quickly just before you start your day. Even as you read these books, you should not forget to read the scriptures every so often.
We hope that you are going to enjoy your walk with God and grow in your faith.
David
Is an Ordained Minister and Life Coach. He is an ordained minister since 1988. Shortly after receiving Jesus as his personal savior, he answered the call to ministry.
Live A Victorious Christian Life